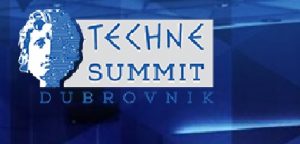 Hello World!
As part of our role in developing the entrepreneurship ecosystem, we are glad to announce our partnership with Techne Summit, the international entrepreneurship technology conference that is being held in Dubrovnik this year May 3-4 Bringing together renowned global players in the technology industry from different countries.
Carrying the slogan of TECHNOLOGY – INNOVATION – TALENT on which the event concept is built, the two-day summit acts as a platform for these international global players to share experiences, wisdom, observations, predictions and opportunities.
Interested in attending? Hurry up and use this discount code for a 20% off your tickets! (TSDBV20OFF)
To know more about Techne Summit you can visit the website here.